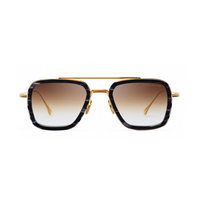 About Us
Optiqool.com specializes in offering the finest eyewear in the world and we strive to follow that up with superb customer service. With a relentless drive to exceed expectations, www.optiqool.com helps their customers find unique eyewear that is perfect for them. Optiqool.com is a leading eyewear retailer and only the best products available in the eyewear market. We believe that eyewear is fashion and with our free single vision lenses as well as our free shipping and free returns, high end eyewear has never been so affordable. Please take a look through our site and if you have any questions please ask. We are here to help and we hope to find that perfect pair of beautiful eyewear that is made just for you. 
DITA
Dita's design studio and world headquarters are located in Los Angeles California. All Dita frames are hand made in Japan and use only the highest quality materials, 18k Gold, White gold, Titanium and the finest Japanese Zyl acetates.

Prescription Lenses
We offer FREE Single Vision Lenses with all order. All of our lenses are made of Polycarbonate and include Scratch Coating, UV Coating, and Anti-Glare Coating.
Bevel
Richard mewha and rick nelson think about this a lot, which makes sense as theyre in the eyewear business and founded their own eye frame company, bevel, in 1999.